Keynote Speakers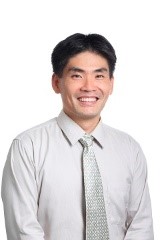 Prof. Chin Cheng Siong, Newcastle University, Singapore
Biography: Dr Cheng Siong Chin is currently a Reader (Assoc. Professor) at Newcastle University and Adjunct Professor at Chongqing University, School of Automotive Engineering. Dr Chin received his Ph.D in Applied Control Engineering at Research Robotics Centre at Nanyang Technological University (NTU) in 2008 and his M.Sc. (Distinction) in Advanced Control and Systems Engineering from The University of Manchester in 2001. He was a Lecturer in Mechatronics Engineering at Temasek Polytechnic from 2008 to 2010.

He was a trained mechatronics engineer working in the industry but soon recognized that the codes and classical methods that have enabled so much in the past are not quite suitable in this rapidly changing environment as they fail to consider the wider interactions between systems and the environment. Intelligent systems are required in many practical applications, where the characteristics of the models are subjected to uncertainties. He has developed intelligent system models for marine, energy, and sound that requires a cross-disciplinary endeavor.

Dr. Chin obtained 7 research grants from Singapore Maritime Institute (SMI) and Economic Development Board Singapore - Industrial Postgraduate Programme (EDB-IPP) grants in his research areas. He is an author/co-author of over 150 peer-reviewed papers in journals and conference proceedings. He received DCASE2019 Judges' Award in IEEE AASP Challenge on DCASE2019. He has served as General Chair, Session Chair, and Technical Committee at numerous international conferences.

Speech Title: Intelligent Water Distributed Network
Abstract: Water is a precious resource that should be managed carefully. However, due to leakages in Water Distributed Networks (WDNs), a large amount of water is lost each year, suggesting a reliable and robust leak detection and localization system. We will review the current technologies for leakage detection in WDN and several proposed intelligent methodologies. The current methods and their limitations are discussed. Uncertainties involved in the implementation of WDN leakage detection are presented. Suggestions to overcome such uncertainties are provided.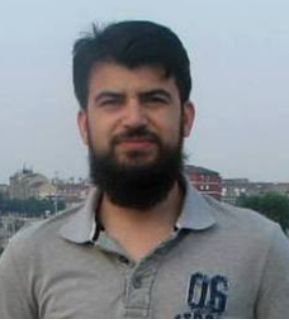 Assoc. Prof. Anwar Ali
School of Information Science and Technology, Zhejiang Sci-Tech University, Hangzhou, China
Biography: Dr. Anwar Ali received his M.S. degree in Electronic Engineering and Ph.D. degree in Electronic and Communication Engineering from Politecnico di Torino, Italy in 2010 and 2014, respectively. During PhD, he worked on AraMiS (Italian acronym stands for modular architecture of small satellites) project which was a joint venture between Politecnico di Torino, MIT (Boston, USA), Spin Electronics and NeOhm.
Since March 2019, he is working as Associate Professor at the School of Information Science and Technology, Zhejiang Sci-Tech University, Hangzhou, China. He has published 40 research papers in renowned journals and conferences around the globe and has completed 5 research projects as Principle Investigator. His research interests include design and development of aerospace systems, power electronics, analog circuits and thermal analysis & thermal modeling of aerospace systems.

Speech Title: Plug & paly design approach of a small spacecarft
Abstract: The nanosatellite market is rapidly growing for scientific and commercial applications. The main reason is the availability of low-cost commercial-off-the-shelf (COTS) components and already-developed subsystems in the market. This evolution also enabled many universities and small & medium-sized enterprises (SMEs) to develop their own satellites. The problem with small satellites is the available space and weight constraints for housing a large number of required subsystems, such as power, attitude determination and control, telecommunication, and payload. The ultimate solution is to make all subsystems smaller, lighter, cost effective and plug & play. In this conference we are going to discuss the subsystems of a small satellite with CubeSat dimension called AraMiS-C1. The power management, attitude determination & attitude control subsystems were developed on a single PCB with CubeSat dimensions called CubePMT tile while the telecommunication subsystems (transceivers, RF frontend and antenna) were developed on another CubeSat dimensions PCB called CubeTCT tile. The complete AraMiS-C1 satellite has four CubePMT and two CubeTCT tiles on the external six faces. The developed AraMiS-C1 satellite is light in weight, has lower cost, most of the subsystems is reconfigurable and has a large space inside the cube for payload.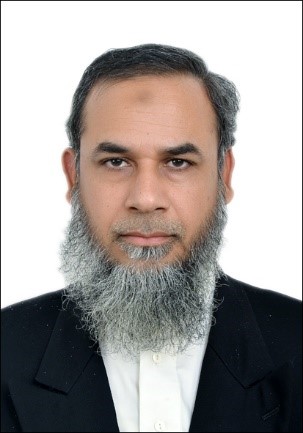 Assoc. Prof. Md Mozasser Rahman, Universiti Tun Hussein Onn Malaysia, Malaysia
Biography: Dr. Mozasser has expertise in Robotics and Industrial Automation. His research area covers human-robot cooperation, movement characteristics of human arm, artificial human organ etc. He serves as a consultant for universities and industries in the field of Industrial Automation and Robotic System. Dr. Mozasser received one academic award from JSME (Japan Society of Mechanical Engineers) and two innovation award from MTEX (Malaysian Technology Exhibition). One of his inventions is pending for patent. He published more than 50 articles and book chapters. He is also active in research group "Autonomous Systems and Robotics Research Unit" and completed five research projects. Dr. Mozasser is Fellow of IEEE and the Institution of Mechanical Engineers (IMechE), UK and a Chartered Engineer (CEng) registered with the Engineering Council, UK.
Speech Title: User Friendly Robot- New Challenge in Robotics
Abstract: In the near future many aspect of our life will be encompassed by tasks performing in cooperation with robot. The application of robot in home automation, agriculture production and medical operations etc will indispensable. As a result robot needs to be made human-friendly and to execute tasks in cooperation with human. Researchers proposed many new field of research in Robotics. User friendly robotics is a new area of robotics research. Some researcher is trying to make human like robot. Robots that will be imitate human characteristics in movement, learning etc. Other researchers trying to develop robots which will be entertain human. Another group trying to develop robots and/or control system or robots those will be work cooperatively. In this speach it is tried to gather information regarding these fields in brief.